Home
>
News
>
DOING News
> >
Nigerian customer came to DOING Company to inspect small palm oil mill plant project
Nigerian customer came to DOING Company to inspect small palm oil mill plant project
On November 1, 2019, Henan Doing Company welcomed a client from Nigeria, who has been chatting with us for long time regarding the small palm oil mill plant project. This time he mainly came here to check machines and discuss the purchase terms.
Nigerian customer is planning to built a small scale palm oil mill plant in Nigeria to deal with the huge amount of palm fruit that harvested from his own oil palm plantation. He told us, before this, he mainly sold his palm fruit bunches to Nigeria local palm oil mill plant to obtain some money. But with the palm oil demand continues to rise, he realized that it may be a opportunity for him to make money by building a palm oil mill plant to extract palm oil. So he came to our company specifically to inspect small scale palm oil processing machine. This time, the equipment he wants to purchase is small palm fruit thresher machine, small palm oil press machine, crude oil filter machine, small palm kernel oil expeller machine and so on. He said this is just the beginning, and he will definitely expand the scale when he makes money in the future.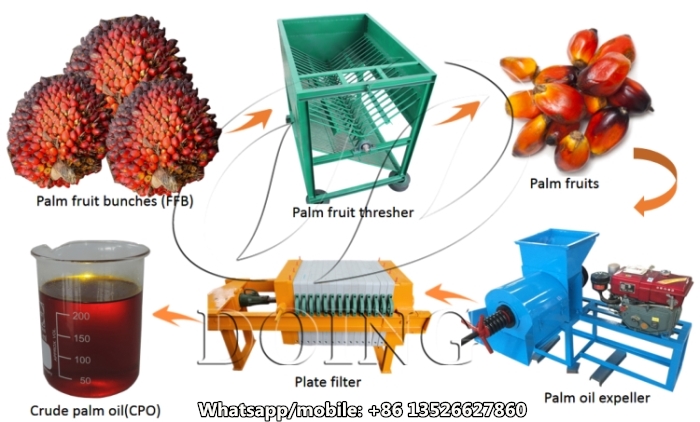 This picture show us the main machines that Nigerian customer wants to buy
In order to let Nigerian customer comprehensive understanding of our factory's manufacturing strength and supply capacity, our sale manager specially showed our customer around our factory. Nigerian customer finally saw our small scale palm oil processing machine in person. He was very pleased. The following is some photos taken during our visit to the factory.
Our sale manager was showing the Nigerian customer around the factory
After coming back from our factory, he has planed to negotiate the price and delivery problem with our sales manager. Finally, the two sides reached an agreement, Nigerian customer pay part of the deposit(5000usd), DOING Company began to place order to Factory to start production.
We believed that the small scale palm oil processing machine produced by DOING will play an important role in palm oil processing industry in Nigeria.
Leave A Message About Nigerian customer came to DOING Company to inspect small palm oil mill plant project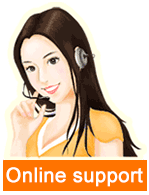 Leave a message

Tel/Whatsapp:8613526627860